Microsoft HoloLens 2 arrives in Mexico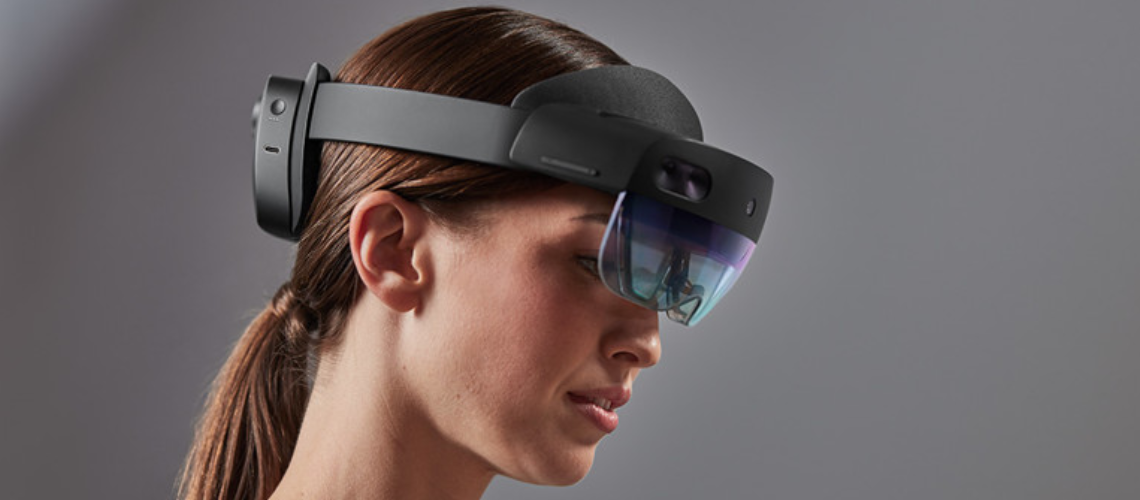 It is a fact, the new generation of Microsoft HoloLens 2 will arrive in Mexico through Econocom I Gigigo Mexico
The first line of distribution of this technology in the country together with the support and experience of the most innovative Mixed Reality Partners and Experts in Europe and the world.
New levels of productivity and innovation
This new edition offers the most comfortable and immersive mixed reality glasses available on the market, as they can be used in restricted environments without the need to modify space, protocols or work dynamics.
In addition, the device features an ecosystem of mixed reality applications that is connected to the Dynamics 365 Remote Assist cloud, as well as third-party applications.
New capabilities built on top of the original HoloLens
Built on the unique capabilities of the original HoloLens, HoloLens 2 is a more innovative device in what it calls Intelligent Edge

Increased viewing angle, improving user immersion

Increased display resolution of AR elements

More vibrant and realistic holograms

Voice commands through multi-language intelligent microphones
More ergonomic
More balanced center of gravity
Greater investment effectiveness

Perfect combination of the real world and digital
Mixed reality is a mix of physical and digital universes, freeing the links between human, computer and environmental interaction.This technology offers the opportunity for several people to observe and collaborate in the same virtual environment in different physical spaces using only one device.It seeks to increase interaction with as little device intervention as possible, and companies will be able to reduce costs by avoiding making models or building objects in the usual way.
"Mixed reality is a secure and immediate way to deliver real-time solutions, collaborate and communicate no matter where you are".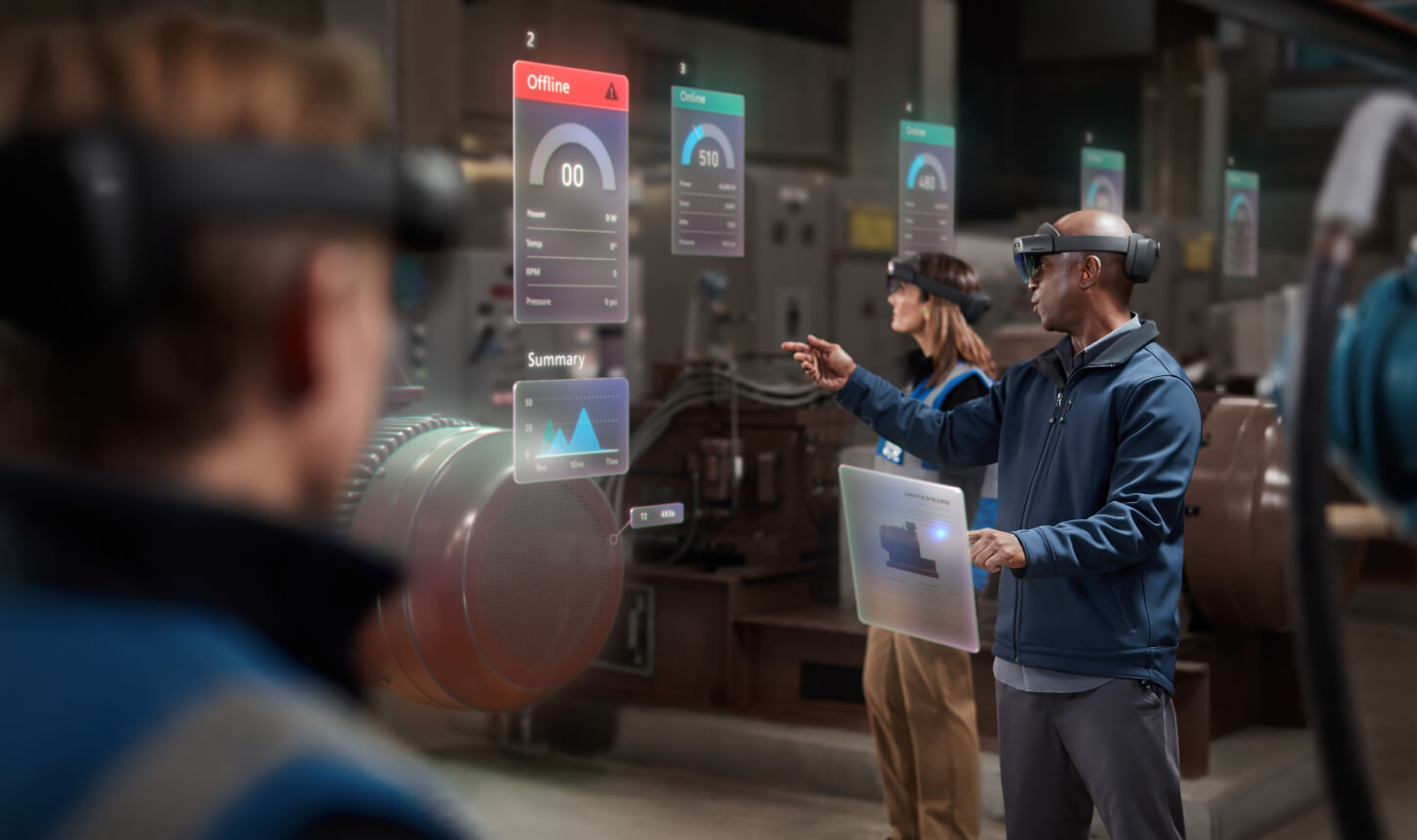 Mixed reality transforms the way we work
There are many sectors that benefit from mixed reality, among the most prominent are:
Companies in this sector are already betting on this technology with the help of augmented reality, virtual reality and mobile.The aim is to generate images and place them in the real world by projecting them directly into the eye and tricking the brain into thinking that the object is there when in reality it is only a projection.
In the health area, mixed reality has fundamental applications, since its contribution in the performance of surgeries by means of a series of holograms is wide, and it can also be used for teaching, diagnostic imaging tests, among others.
It can provide a 3D view of the whole panorama, helping to identify possible hidden facilities in the range of vision, reduces human errors, and reduces physical risks for users working in this type of hazardous environment.It also allows real-time advice for the operation and/or decision making of specialized personnel remotely, in which both can and decide simultaneously the actions of operating personnel.
They offer solutions to help design completely empty spaces, providing the opportunity to accommodate all virtual objects (furniture, installation of services, etc.) according to the distribution thought by the client.It allows us to visualize scenarios and virtual mock-ups, visualizing the organization, interior design and furniture all in a virtual environment allowing us to prepare before making the final decision.Likewise, it allows to identify pieces, tools and supplies designed in real size as well as to dissect them in order to know and recognize their interior.
Our vision: augmented reality ft. mexican companies
We seek to provide and promote secure, reliable, immediate and scalable solutions to projects in various sectors, which can be carried out with the support of the catalog of applications and new technologies that our partners have, which are the main support of Microsoft, for the issuance of demos and proofs of concept, as well as active participation in the design of keynotes.
It is based on the products and solutions offered in the distribution of equipment from import to delivery, in addition to consulting and integration solutions through specialized partners and the Econocom Gigigo Mexico team.
Econocom Gigigo Mexico's objective is to satisfy the needs of our clients and offer them progressive solutions, providing them with access to first class technology with the support of the companies that are part of the Econocom group.
stay up to date with the latest best practices in technology, marketing tools, innovations and customer experience