The new version of LatinUS, the mobile application of the most popular Mexican news portal of the moment, has been launched by Gigigo Mexico with new features and improved navigation
Latinus, the first 100% digital binational platform designed to generate and distribute high-value content for audiences in Mexico and the US.
LatinUS is launched with new features
segmentation of notifications depending on your topics of interest or favorite authors
notice of information related to previously selected topics or columnists
widgets highlighting the most relevant news of the day
advertising area for monetization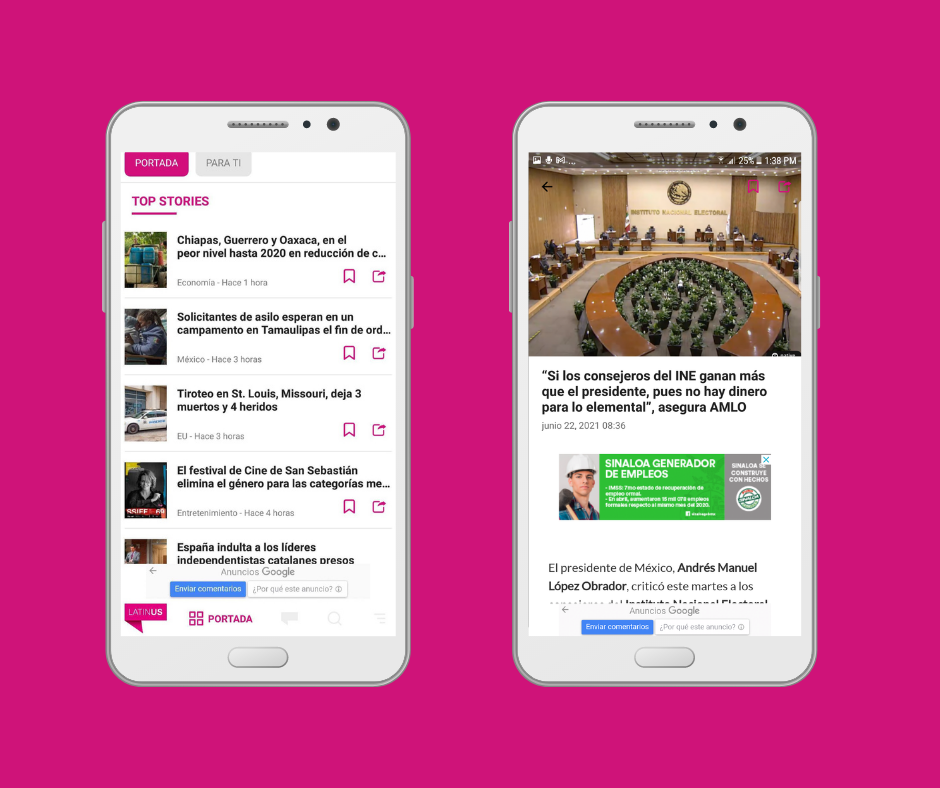 This version offers a smoother navigation, as you will be able to slide on the content to continue to a new note or return to the previous one without having to leave the current content to continue navigating.
Related notes were added so that the user can continue reading information on the same topic without having to leave the screen and search for it.
LatinUS is available for iOS and Android.
¿Have you already used it??