SHAPING THE PRESENT AND FUTURE OF RETAIL
The ISE (Integrated Systems Europe) fair that will take place in Barcelona from May 10th to 13th, is the setting chosen by Econocom, through is retail brand econocomretail, to show retail stores technological solutions to define their present and future.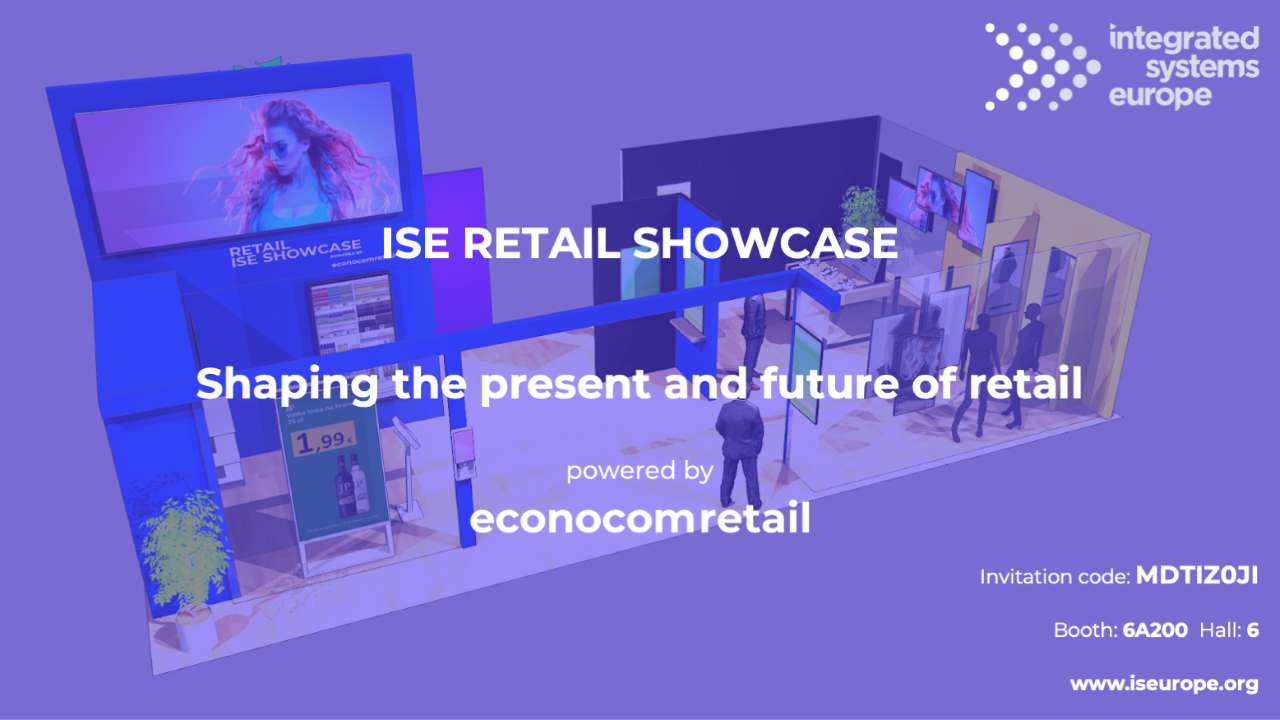 Econocom shows at ISE the technological solutions that shape the retail
The econocomretail solutions will be exhibited within the ISE Retail Showcase area, a space created by ISE and promoted by Econocom for retailers to find the solutions that best meet their needs.
During the event, Econocom will respond to the main challenges facing retail today:
create the shopping experience of the future
Econocom will answer those challenges by showing, in his booth the solutions proposed through technological applications that allow us to shape the new customer experience, while uniting the online and offline environment in the physical store.
To do this, econocomretail encompasses a panorama of technological partners such as Intel, LG, NEC, Samsung, Nexcom or Vestel, who will help retailers create the shopping experience of the future by integrating their solutions in the ISE Retail Showcase
These solutions will be available in our booth through two different store areas created by Econocom:
which will show the best solutions to implement in a supermarket or food store solutions that can be implemented in other sectors.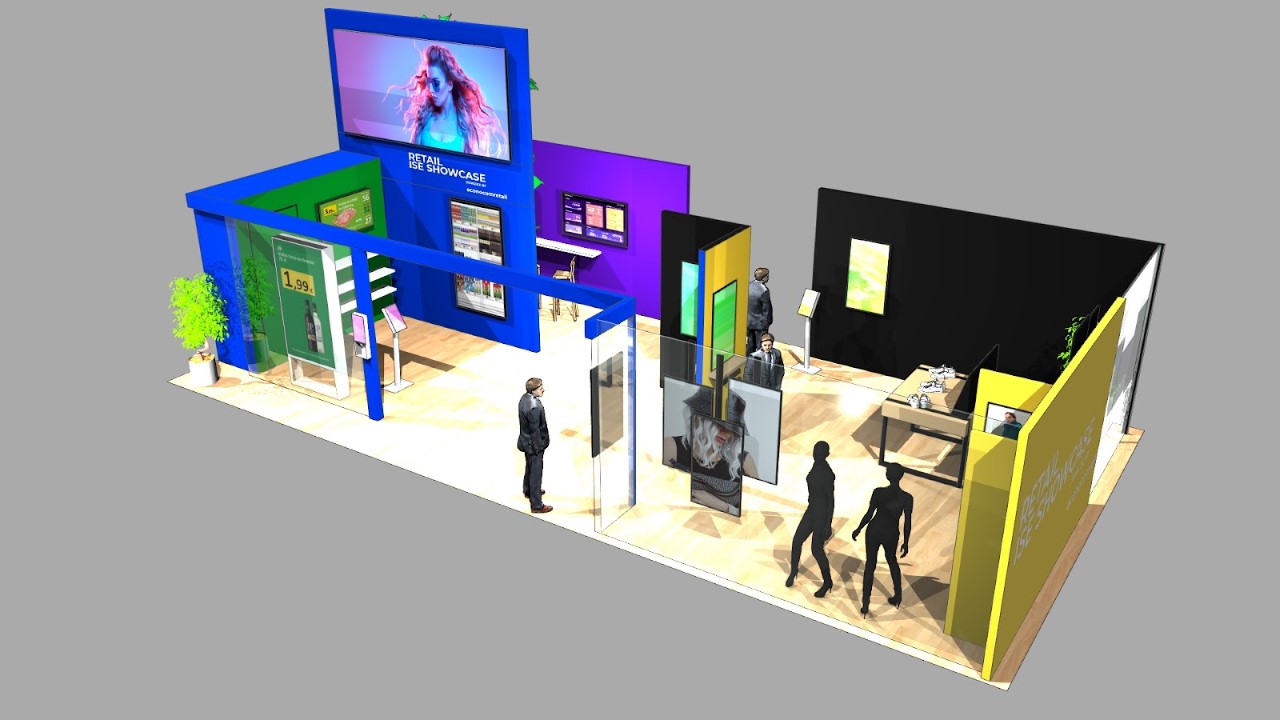 where we will find experiential technologies that will allow us to achieve better customer engagement by making the user more involved in the store experience.
Likewise, to complete the in-store experience, Econocom makes room for technologies that help us to get to know the customer better, creating an Analytics Area, in which we can observe people counter solutions, facial recognition and sensors that achieve a physical retail more digital and connected.
Econocom retail will use its RealDOOH platform, a suite of retail applications that allows all store technologies to be unified in a single environment. This platform will be available in our booth showing all platform´s capabilities. RealDOOH will run together with the solutions of collaborating brands, to add value propositions such as consumer data or unattended payment solutions like the automated check-out
Find out where to find us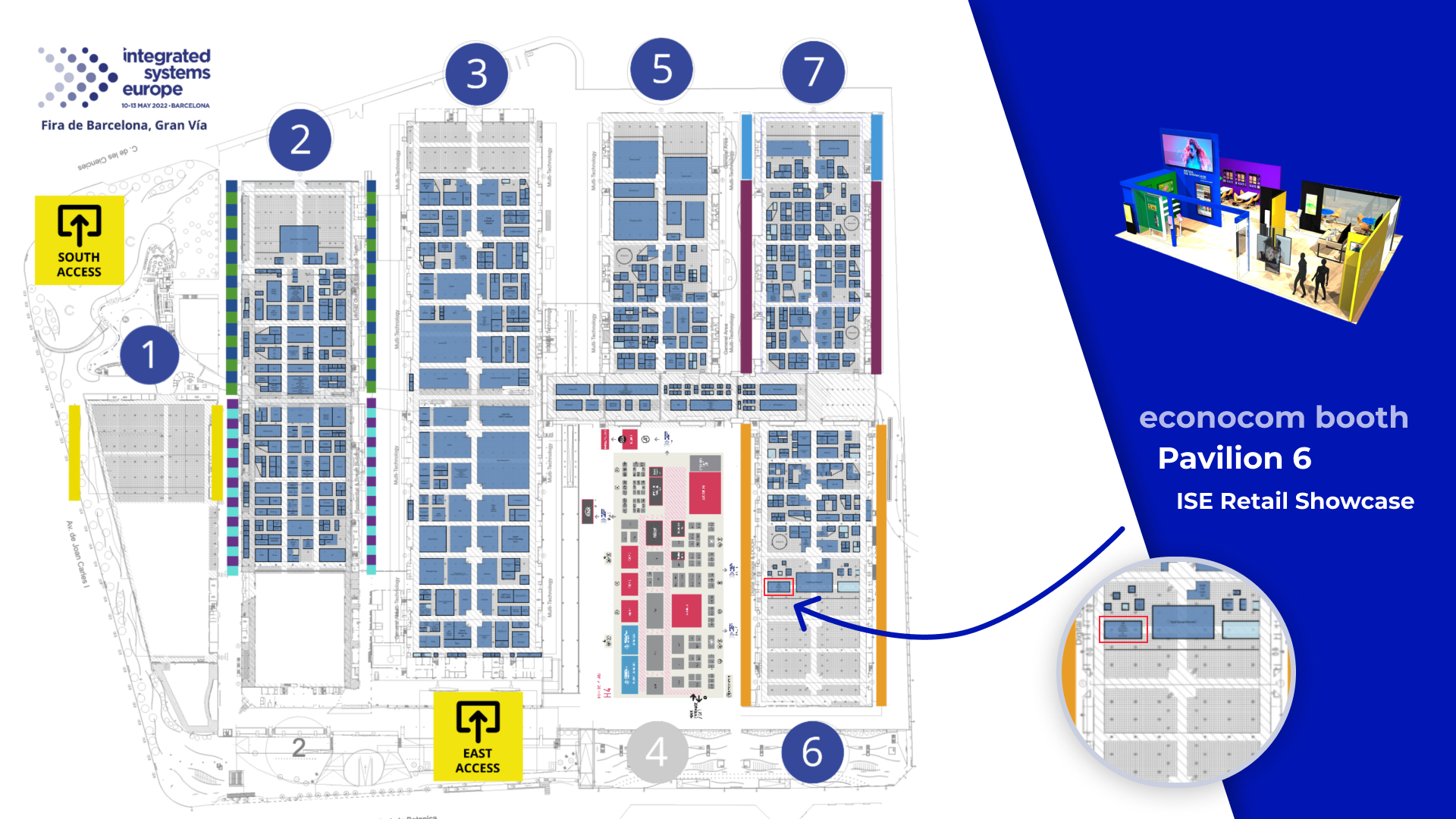 See you there!
Are you going to miss it?
Econocom clients and collaborators have the possibility to visit the show through their code MDTIZ0JI, with which they obtain free access to ISE Europe on the registration page:
invitation code: MDTIZ0JI