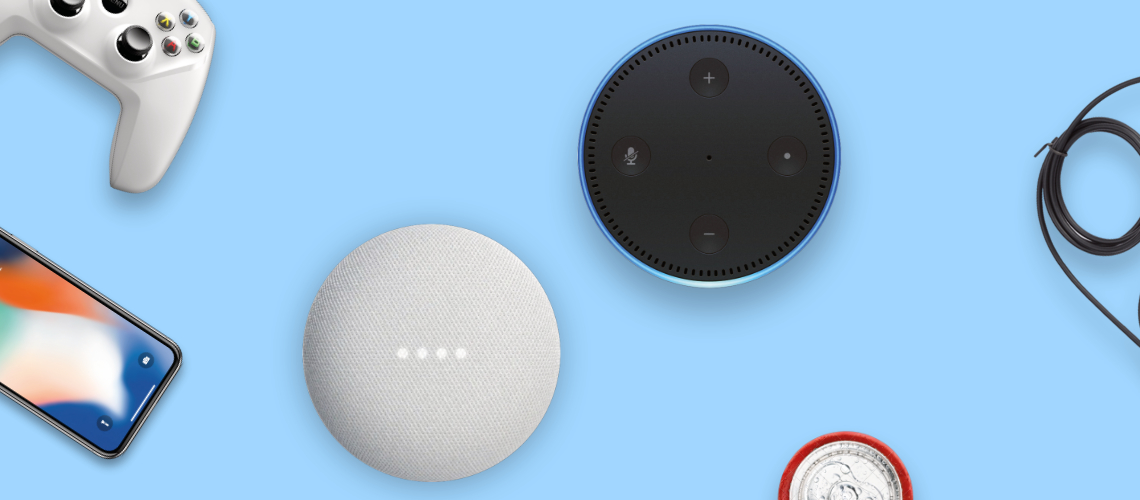 The complete guide to Voice App development
Thinking of developing a voice app?
Then you are reading the recipe for success, which puts the consumer at the center and makes the solution unique.
At Econocom P&S, we follow specific steps to make sure we don't miss anything, so everyone is happy, us, the brands and the consumer!
f you still have doubts about why develop a voice app, we encourage you to read this article where we talk about Alexa and the evolution of its skills.
How do we develop our skills? This is how we do it!
First we must define the service proposal and determine the scope, objectives and functions that the client requires, then we validate the service where the skill will be performed (Alexa or Google Assistant), once this is defined we start the creation of the dialogue map, which will allow us to know and improve the situations that the user may face when using the skill. Afterwards, internal tests are carried out and then transferred to the client in order to refine the tool, make comments and approve the project to finally be published in digital stores. 
Know about best practices
Do you know these skills, we develop them for you?
La Trivia Starbucks
Recetas Nestlé
WP Radio
Trivia Escandalosos
Tu Coctel Diageo
stay up to date with the latest best practices in technology, marketing tools, innovations and customer experience