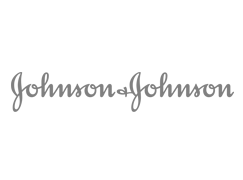 "Me cuido" & "Recuérdame"
digital solutions designed for the automation medical appointments
"Me cuido" & "Recuérdame" are the two new medical appointments management panels to control and follow up patients, their use is exclusive for nursing professionals associated with Janssen Spain. 
Janssen-Cilag, pharmaceutical company belonging to Johnson & Johnson group, is based on research and one of the most diversified and widely established multinational healthcare companies.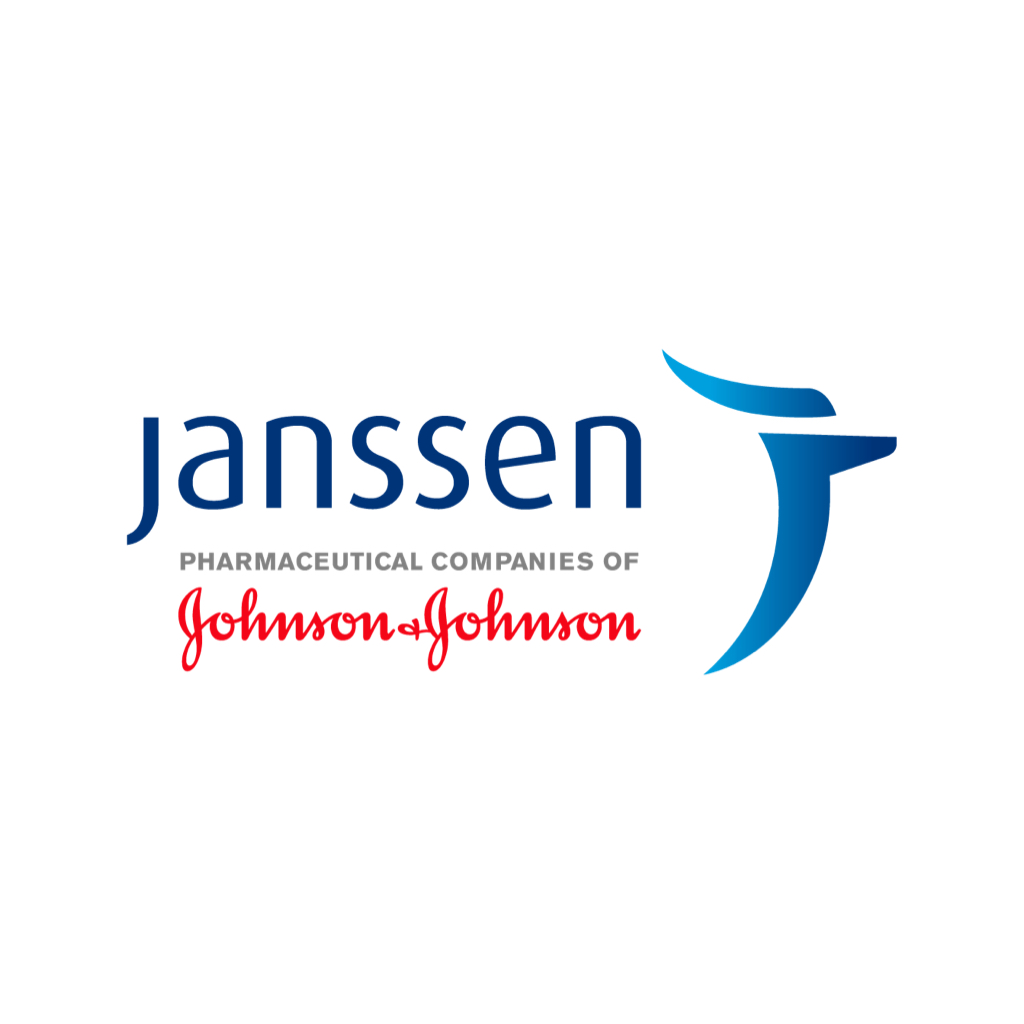 Best experience & process
The tool for nursing professionals "Me Cuido" is focused on the monitoring and management of appointments for patients with mental disorders. In it, we have worked on a new design and look and feel of the old existing platform.
The "Remember Me" tool has been created and developed from scratch by Econocom Gigigo, becoming the appointment manager for the gastrointestinal disease specialty.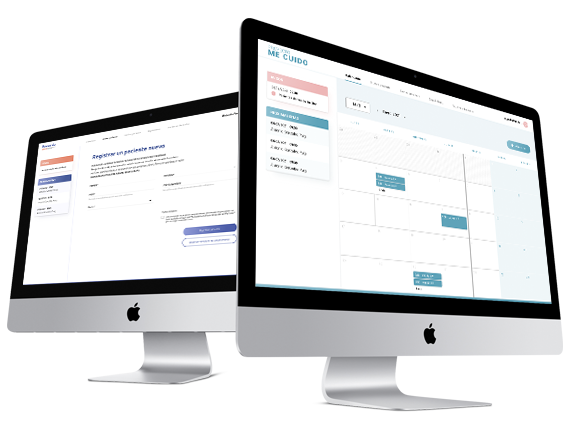 needs adapted with new improvements and features
The main objective is to facilitate the work of nursing professionals, incorporating new means to the different management modules, achieving greater optimization in the management time of professionals and impacting on the quality of care. 
greater access and facilities within the management panels
We have worked on an easy access to improve the user experience, reducing steps in the registration and appointment editing, registration processes, login, etc.
Patients will feel guided with SMS reminders of their upcoming appointments, significantly improving patient absenteeism.
Improve management time by coordinating the referral of patients between different hospitals or mental health centers.
We have worked on the development of a "custom/ad hoc" metrics panel with KPIs set by the client and for each of the specialties, so that in practice they can be consulted in real time, simplifying processes and providing updated information at all times.
Agility and speed in uploading and sharing documents among nursing professionals. For example, user guides, training in specific fields, etc.
creating value for pharmacovigilance
The Pharmacovigilance system is a new development implemented through an open text field, in which professionals can make their annotations regarding the patient. For example, notifying any adverse reaction that a drug may cause, in this way it will be possible to collect, monitor, investigate and evaluate the information of the drugs, achieving a better and accurate prescription.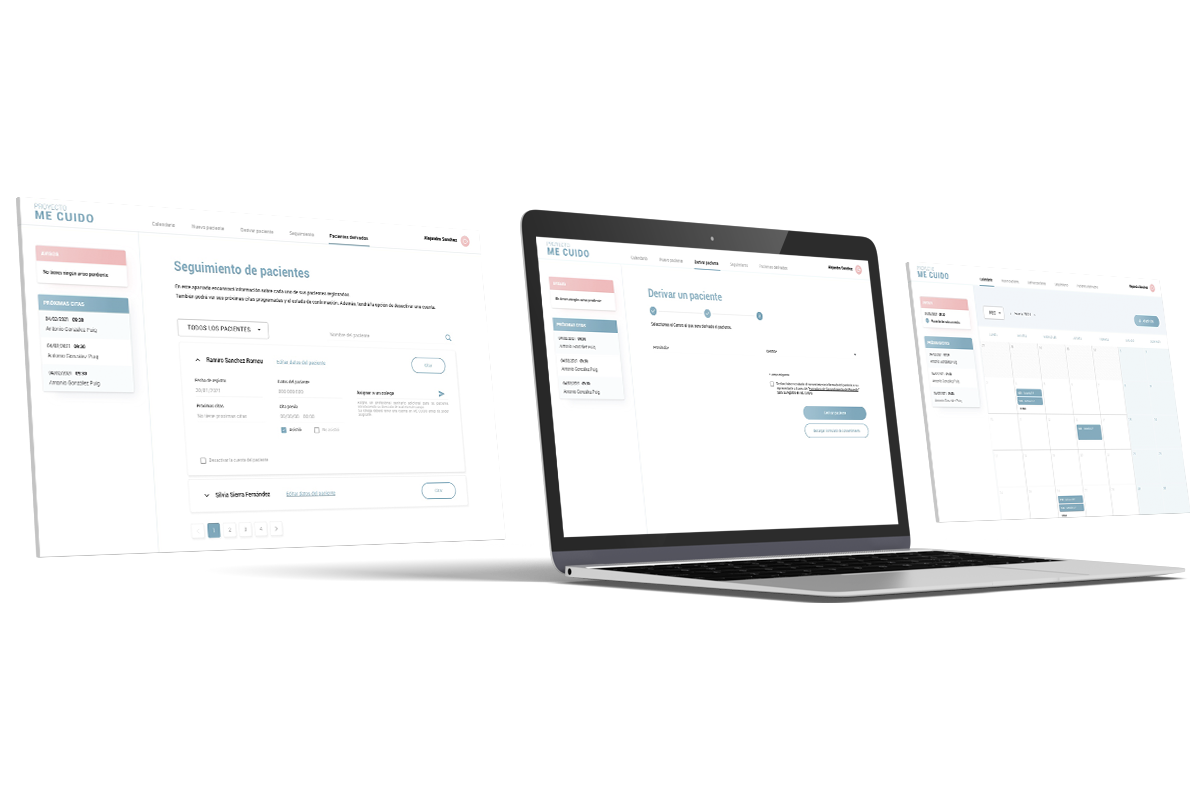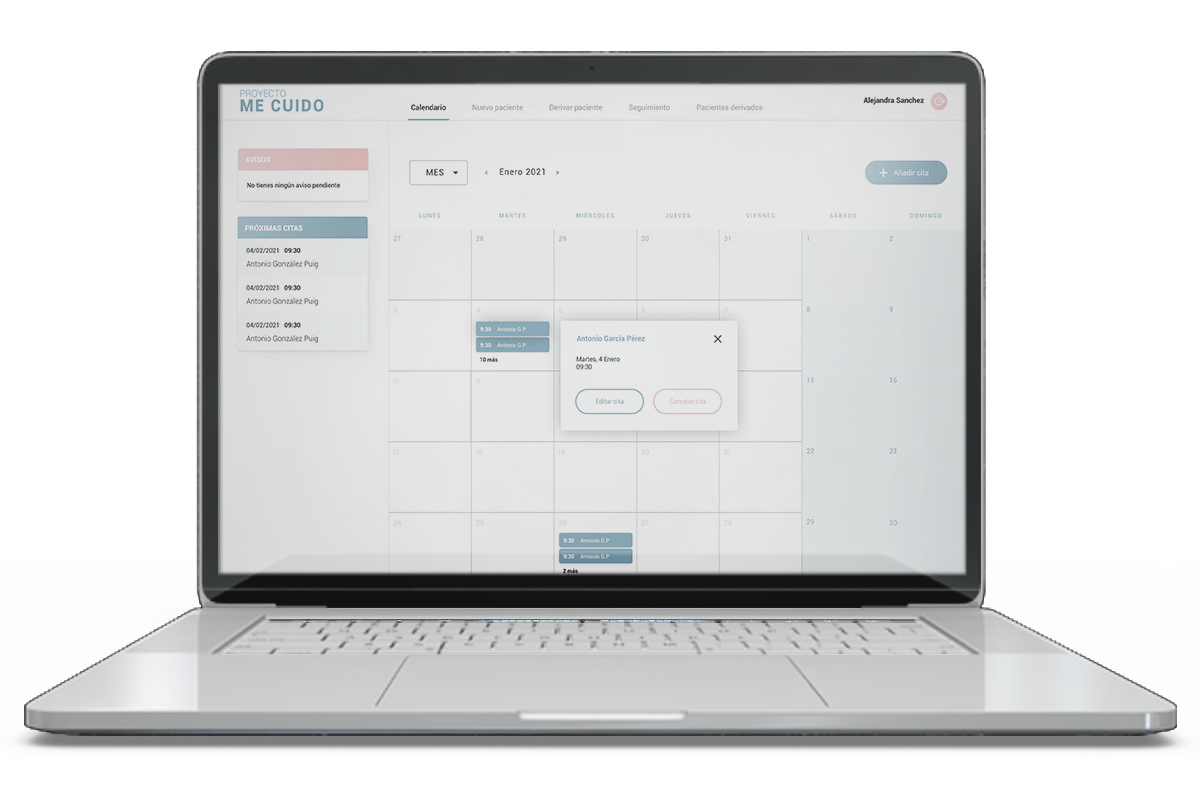 maximum security in all processes
As this is a project for a pharmaceutical company that works with sensitive patient data, it has had to comply with exhaustive security controls, such as vulnerability scanners, internal training on security, products or pharmacovigilance. 
Therefore, and following the protocol set by the security standards of the company Janssen-Cilag Spain, a specific data encryption solution was developed.
increased efficiency, productivity and quality of care
Econocom Gigigo has provided nursing professionals with a convenient and intuitive tool, improving the efficiency of management processes, safety and quality of services, contributing to a better analysis of the patient's evolution in a digital environment.