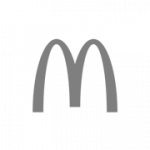 how to increase consumer traffic
by rewarding with discounts
and loyalty
how to direct traffic
to the point of sale?
In 2015, Gigigo launched a coupon platform in LATAM that reaches more than 1k million coupons delivered.
McDonald's, one of our largest clients in LATAM, had the challenge of improving the experience of its consumers in Latin America with digital coupon promotions, managing to increase customer traffic to its restaurants.
At Gigigo, we made our technology and expertise available to McDonald's through the development of a landing site on the Always On platform, which provides digital coupons. These coupons were created with the Orchextra digital marketing tool, and could be instantly redeemed by McDonald's consumers at the Point of Sale.
Be created, edited or removed instantly.
Establish yourself in a multi-country
and multi-language environment.
Download in the passbook, wallet,
as a QR or even as a pdf and print it at home